Fasting in the sacred month of Ramadan is considered Sunnah in Islam, and therefore, all men and women reaching the age of adolescence are obligated to perform this ritual. Ramadan fasting not only helps in cleansing the soul, but it also helps in establishing a strong spiritual connection with Allah. Muslims from all over the world prefer visiting the holiest Islamic sites, Mecca and Medina, in the month of Ramadan because once Ibn 'Abbas, the messenger of Allah, said, "Umrah performed in the month of Ramadan is equivalent to Hajj." It leads to spiritual development, health and wealth improvement, and personal development of all the Muslims. Embark on this divine journey with cheap Ramadan Umrah packages for an unforgettable and successful experience.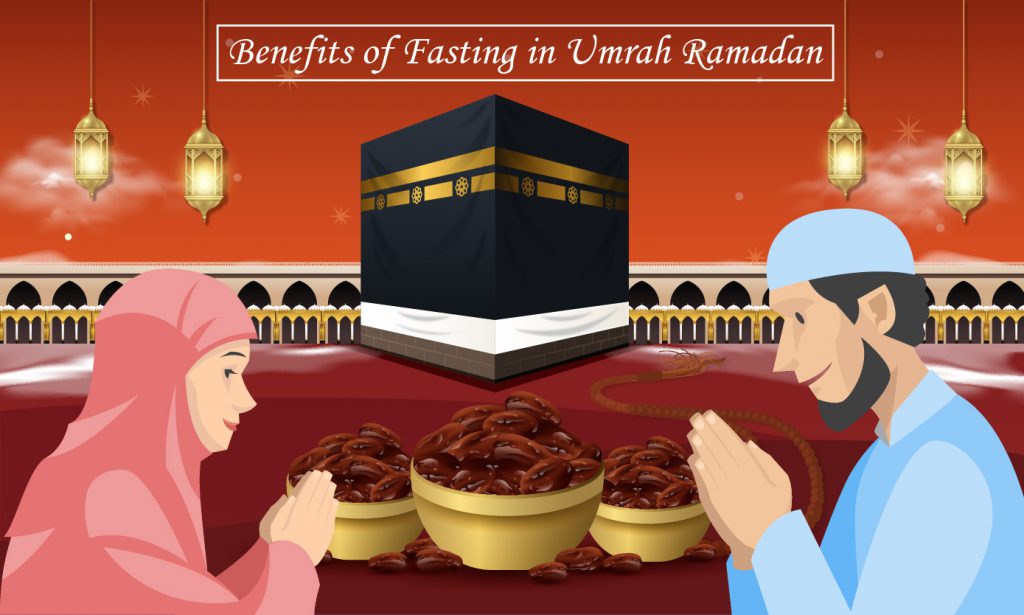 Let's discuss the benefits of performing Umrah in Ramadan in detail. 
Spiritual Refinement
Spiritual purification is the most considerable benefits of performing Umrah in Ramadan. The constant feeling of thirst and hunger keeps Muslims aware of their needs and helps them in encouraging good behavior and eliminate negative thoughts from their minds. A pure mind and soul endorse good deeds and brotherhood, which is the main aim of the Muslim community.
Attaining Mental Peace
Fasting a whole day and spending time reciting the Holy Quran promotes mental peace. Solemnly following the Islamic practices and pleasing Allah with good behavior helps in earning great rewards in return.
Improved Physical Health
If the eating habits of an individual for Iftar and Suhoor are in accordance with the Islamic beliefs, then it promotes physical well-being. Fasting not only helps in soul refinement, but it also stabilizes the sugar level of the human body, eliminates toxins, increases metabolism, improves heart health, and promotes proper functioning of the body parts. Avoid heavy meals and food with excess carbohydrates for improving physical health.
Unifying Muslims
With the same beliefs and regulations, when the entire Muslim community comes together for this religious act, the feeling of brotherhood and sisterhood strengthens amongst them. This month of blessings and virtues promotes sharing, kindness, and solidarity, which serves as a force unifying all the Muslims. To make this Umrah more memorable, make sure to buy the best and cheap Umrah packages. The pilgrims can plan their Umrah by themselves, but they will require an authorized travel agent who will apply for their Umrah visa for Saudi Arabia. Besides, they can also provide you cheapest Umrah packages inclusive of flight tickets, Umrah visa, accommodation, food, pick and drop facilities, etc. We understand that most of you will be planning their first Umrah trip this Ramadan and that's why we recommend you seeking assistance from professional agents.