Umrah, a sacrosanct Islamic pilgrimage with greater significance is undertaken by millions of Muslim pilgrims every year by visiting the Masjid Al-Haram in Mecca. Umrah pilgrimage is one of many ways through which Muslims can compensate for their past committed sins. Ziyarat is an indispensable part of Umrah providing a sense of closure and ultimate satisfaction to the pilgrims. Furthermore, while you are on this pilgrimage, you can take advantage of this opportunity by going on Ziyarat. There are several sacred as well as tourist spots in Saudi Arabia which you can explore in your cheap Umrah packages including flights. Listed below are some of the Ziyarat sites closest to Mecca and Medina.
1. Masjid Aisha
Masjid Aisha or Masjid e Taneem is one of the significant architectural landmarks of Mecca, Saudi Arabia. The mosque is located approximately 5 miles away from the Holy Kaaba, hence pilgrims enter this mosque wearing Ihram. Hazrat Aisha was instructed by the Prophet Muhammad to perform Umrah here during the farewell pilgrimage, since then this mosque was named Masjid Aisha. Generally, pilgrims offer nafl at this place and initiate their holy journey of Umrah. Non-muslims are restricted from entering this sacred mosque.
2. Cave of Hira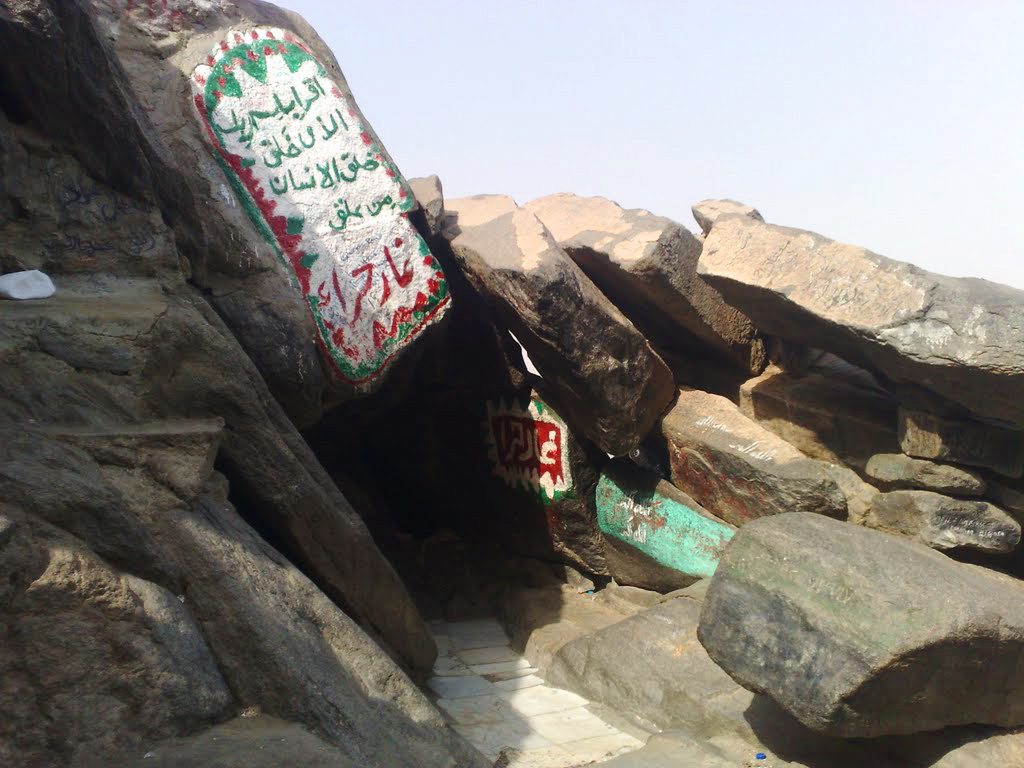 Mount Hira or Jabal Hira is the place where the Prophet Muhammad received his first revelation from the Allah through Hazrat Jibrail in the month of Ramadan. This cave is one of the remarkable Muslim landmark marking the beginning of Islam religion. Cave Hira is situated on Jabal al-Nour, meaning the Mountain of Light, situated at a hight of 642 metres.
3. Jannat al-Mu'alla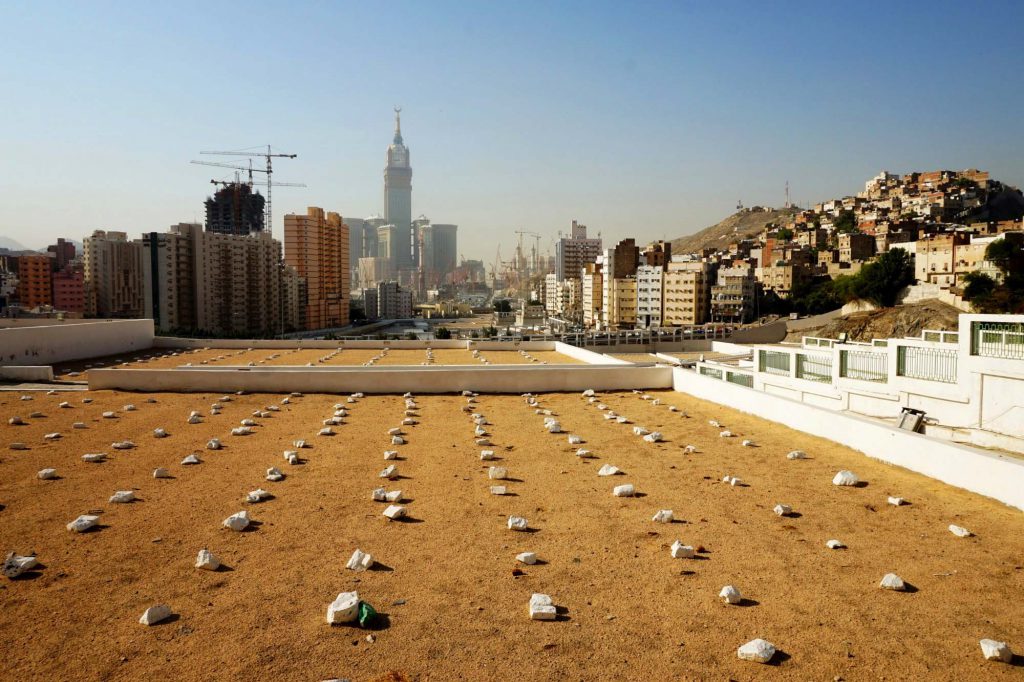 Jannat al-Mu'alla is a cemetery and a historical Islamic landmark in Mecca. Prophet Muhammad's first wife Hazrat Khadija, his teacher Abu Talib, and other ancestors were interred here. This graveyard is a ten-minute drive away from the Kaaba and pilgrims visit this site to pay their respect to the dwellers of the graveyard. Unfortunately, several graves have been removed from here in a 1925 purge.
4. Cave of Thawr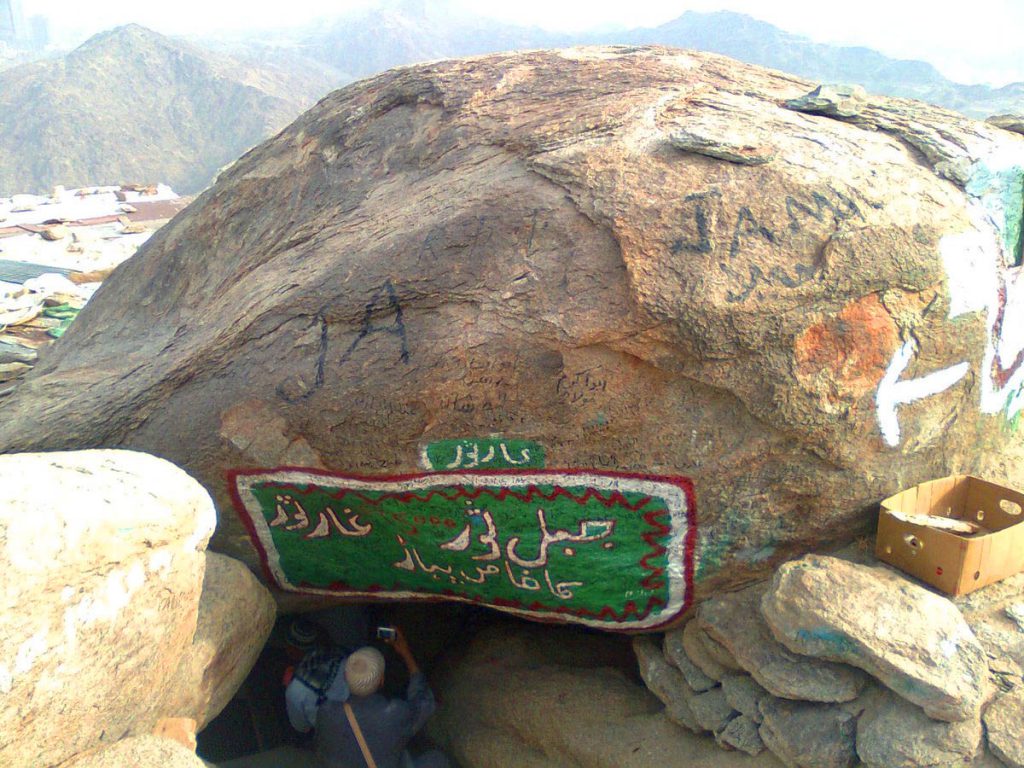 Mount Thawr homes a cave where the Prophet Muhammad and Abu Bakr sought shelter upon being chased and attacked by Kafir (polytheist) during migration. This cave symbolizes the struggle and discouragement faced by the Islam religion in the beginning. Afterwards, to honour its contribution, Prophet declared it an iconic landmark. To seek the blessings of the Allah, pilgrims visit this cave during Umrah as well as Hajj.
5. Jabl-e-Rehmat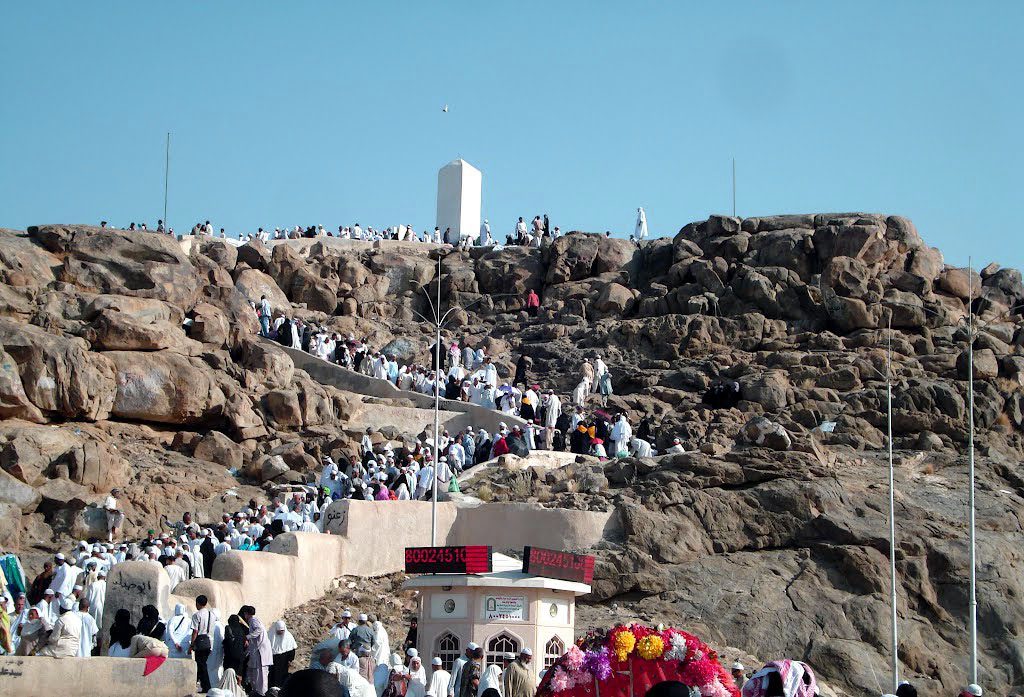 Popularly known as the Mount of Mercy, Jabl-e-Rehmat is a hill in the valley of Mount Arafat where Prophet Muhammad delivered his last sermons. The annual Hajj congregation takes place in front of the Arafat, as this mountain represents the beginning of man's creation. The mount also features a steam which was constructed on the orders of Queen Zubaida.
6. Jabal Uhud
Jabal Uhud is a mountain which witness the battle of Uhud between the Muslim and Meccan forces. This mountain is also a graveyard of Muslim martyrs who fought for the protection of Islam. However, the visitors are not allowed to visit and pay respect to the graves personally. Highlights include the Cave of Uhud, the Graveyard of Martyrs, and the Archers' Mound.